The retro hits just keep on coming! Nintendo has been banking on our love for nostalgia lately reviving tons of classic games and consoles. Late last year they released a limited production run of the NES classic that had about 30 installed classic NES games and included 1 retro controller. They were next to impossible to purchase selling out almost instantly everywhere and even bringing Amazon's servers to a crawl. I guess the next console in the progression of things is the SNES Classic!
SNES Classic launching later this year: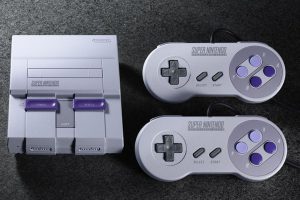 Looks like we will be able to purchase this closer to the end of the year, sometime  late September. This time around however the unit will include two controllers and will have an $80 price point.
Games will include:
Continue reading "Nintendo Retro Does It Again – SNES Classic Coming Soon!"