I feel as if I have been a technology geek for as long as I can remember. I often wonder why as a child of the 80's I gravitated toward electronics and not sports. I guess I would lay some of the blame on my father who seemed to push me toward electronics and would bring me all sorts of fun gadgets from Radio Shack.
Early Kits – Radio Shack Science Fair 160 in ONE
I have very fond memories of the Radio Shack Science Fair 160 in ONE Electronic Project Kit. As a kid I didn't appreciate the components, but simply followed the instruction "cook" book and wired the circuits with the included jumpers. I can remember making a crystal radio, touch sensors,  sound generators (or color organs as they were called) It wasn't long before I started making my own creations.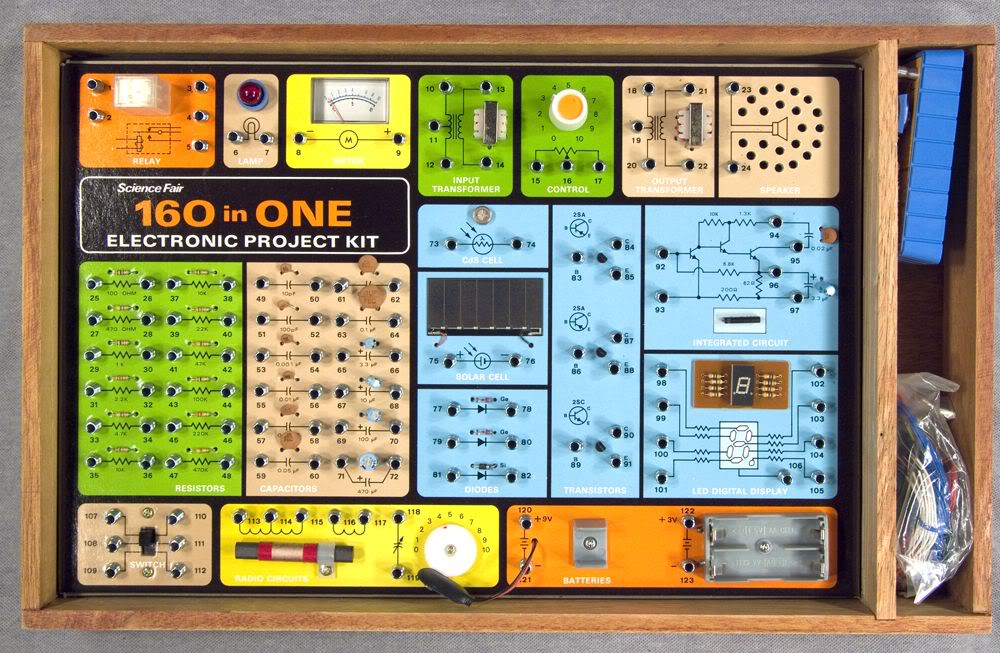 As I got older, I noticed the kits had started to vanish from Radio Shack. In my late teens and early twenties I even worked at Radio Shack for a while and the kits were all but gone!
30 Years later and WOW – These kits are amazing!
Continue reading "Yesterday Radio Shack Electronics Project Kit – Today Elegoo on Amazon"