The latest hacker / email scam has been roaming the internet for a few months now. This one is pretty ingenious because it is more of a social email hack playing on your fears rather than an actual attack on your computer.
How does it play out?
An email arrives from you, yes your own email address. The subject of the email will be related to "Account Issue" , "Security Warning" or some variation. The email will further explain that you were hacked by an International Hacker Group and demand you pay $800 USD in bit coin in 48 hours or they will release video of you in a compromising position while watching porn! The hacker further tries to prove his legitimacy by providing you with your password.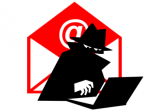 The first time I saw this attack I was taken back for a moment because the password in the email was REAL. It was actually one of my "throwaway" passwords and kind of freaked me out.
Lets break the email down and see exactly what they did
Continue reading "International Hacker Email / Security Warning / Account Issue"