Do you love retro gaming? Maybe a big fan of the original Nintendo Entertainment System? (NES) This new console may interest you.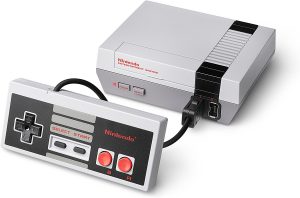 Back in the fall around the holidays Nintendo released the NES Mini Classic Edition console with about 30 included games. The units sold out from Amazon in about 10 minutes. The demand was so high it crashed Amazon's web servers.
Then to make matters worse, Nintendo announced that they have discontinued this wildly popular product!  If you wish to buy one they are still available on Amazon albeit at a premium price $160!
There's a new player in town!  The Retron HD NES Console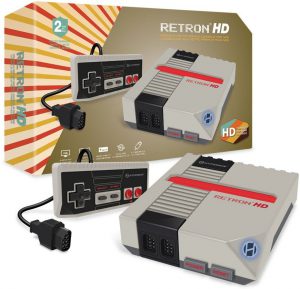 Maybe the crazy demand for a retro Nintendo was a good thing.  Amazon is now taking pre-orders for the Hyperkin RetroN 1 HD Gaming Console.  At only $40 this little retro console looks like a great performer. It has the capability to play every Nintendo NES game ever released, and is compatible with both NTSC and PAL games.
FEATURES
HD audio and video (720p), 16:9/4:3 aspect ratio switch
High compatibility for NTSC AND PAL cartridges (via bottom case switch)
Premium classic-style "Cadet" controller (10 ft. cable)
3 ft. HD cable, 6 ft. Micro USB charge cable with USB AC Adapter
Also includes AV ports with AV cable
Head for your attic or basement and start looking for your old NES cartridges and let the retro gaming fun begin!
Remember, Amazon is offering a pre-order $39.99 for release on June 2, 2017
Thank you for reading my blog,
Joe
Don't forget to visit my Etsy store for some cool retro NES clocks!
www.GeekGearStore.com