Father's Day is approaching again and if you're like me I always wonder what would be a good gift for Dad. There have been years where a bottle of wine was the gift of choice, or maybe a couple of dress shirts. How boring! Hopefully your Dad is as great as mine and not only deserves a fun cool gift, but would also appreciate your thoughtfulness.
Father's Day Gift Ideas!
Is your Dad into computers? Maybe a fun USB drive would be the perfect gift? Low cost, yet thoughtful!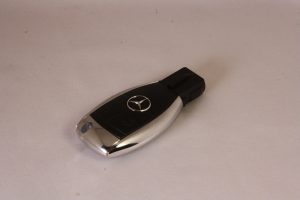 This is a very cool gift for Dad, especially if he drives a Benz and enjoys electronic gadgets. On sale at GeekGearStore.com $12.99 Continue reading "Father's Day Round Up! Great Gift Ideas For Dad"