Every year I try to pick out that unique Fathers Day gift that your Dad can use and probably will find interesting and fun. Lord knows Dad has plenty of aftershave, cologne, and wine. This year I am recommending the Serafim Keybo.
Projection Keyboard & Piano.. Tell me more..
A few moths ago I published a post, Don't Throwaway That Old iMac Keyboard – Use It On Your Tablet. Since then I have been using my classic iMac Keyboard on my Samsung Galaxy Tablet and it has been working great. The only issue is I keep the tablet on my kitchen table and sometimes the keyboard gets in the way. I have become accustomed to using a keyboard on my tablet and was thinking there must be a better way.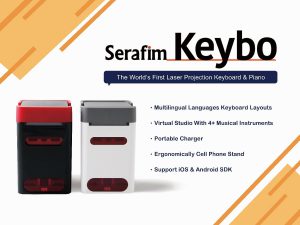 Continue reading "Serafim Keybo – For Fathers Day!"