Who would have thought sitting home daily with my two kids during the Covid-19 crisis would lead to the kids each wanting a gaming computer. After pricing out what a "pre" made gaming computer would cost it was decided to build our own on a budget. The goal : How powerful a computer could be built for under $1000.
Gaming computer parts
The debate was on, which parts to spend money on and what parts could we save some cash.
Processor – AMD Ryzen 5 3600 (3rd Generation) $155.00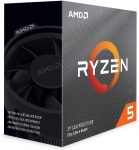 It was decided the 3rd generation Ryzen 5 3600 processor would be used. The Ryzen would give great performance at a budget price. At the time of this post the Ryzen was down to $155 on Amazon (I paid $175)
MOTHERBOARD – MSI B450 gaming Plus Max $110
Finding a gaming computer motherboard proved to be a challenge. I would guess due to the shutdowns in China, and higher demand (I'm not the only one building a gaming computer) many motherboards were out of stock.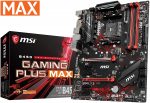 You are going to want to look for a mother that supports the AMD Ryzen 3000 series. I original purchased an MSI Gaming Plus Max and it was broken out of the box. Then I went with an ASRock motherboard, only because it was in stock and it too was broken.  Finally  I found an MSI B450 Gaming Plus Max in stock and it was $110. Since I purchased the board the price has increased to $215 on Amazon. Keep searching and you will eventually find a good board in the $125 range. Continue reading "Building A Budget Gaming Computer During Quarantine"