Father's Day is approaching again and if you're like me I always wonder what would be a good gift for Dad. There have been years where a bottle of wine was the gift of choice, or maybe a couple of dress shirts. How boring! Hopefully your Dad is as great as mine and not only deserves a fun cool gift, but would also appreciate your thoughtfulness.
Father's Day Gift Ideas!
Is your Dad into computers? Maybe a fun USB drive would be the perfect gift? Low cost, yet thoughtful!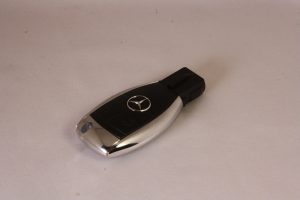 This is a very cool gift for Dad, especially if he drives a Benz and enjoys electronic gadgets. On sale at GeekGearStore.com $12.99
---
Don't drive a Benz? Maybe BMW is more your ride? This comes as a BMW flash drive as well, and features a retractable USB head.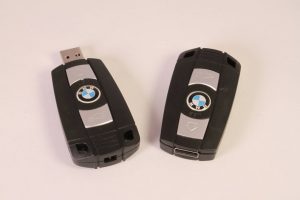 This is very cool too, I could see Dad plugging this into the dashboard of his car with a few hundred of his favorite songs. $12.99 GeekGearStore.com
---
Finally in the USB category I though this would be a really cool gift for Father's Day. A retro tape cassette the size of a credit card but with a hidden 16GB USB drive inside!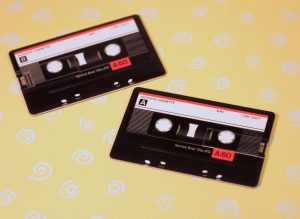 Comes with a protective pouch and can easily slide into Dad's wallet! $11.99 also at GeekGearStore.com
---
You can't go wrong with a handmade Father's Day gift!
I really love this one of a kind Circuit Board clock. This particular one was made from a computer modem circa 1995. Not only cool but vintage as well!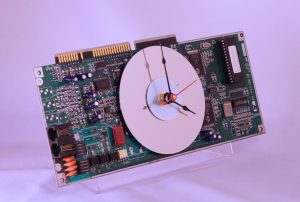 One of a kind beauty! If its sold out by the time you read this, no worries GeekGearStore.com has a number of other geek clocks that your Father would enjoy – $23.99 at GeekGearStore.com
---
Vintage Video Games Recycled
Did your Dad grow up in the 70's and 80's? Maybe he was a fan of the original Zelda or Super Mario? GeekGearStore.com has transformed a few classic favorites into handmade desk clocks that any father would enjoy!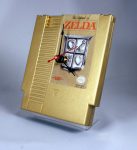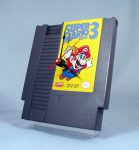 You can find 15 styles to choose from at GeekGearStore,com from Zelda to Super Mario, Excite Bike, Duck Hunt, Contra, Donkey Kong and Tetris just to name a few. All are working desk clocks any father would enjoy on Father's Day.
There you have it, a few picks from my online store that would make great Father's Day gifts! No matter what you get your Dad, I hope you have a great day spending time with the man who raised you.
Thank you fore reading my blog,
Joe
Father's Day Past! (Good reads if you have time)