I don't hate shopping, but I really don't have the time to browse the brick and mortar stores. Just the other day I was in Target and it took me longer to walk the store then to grab what I needed and check out. I'm all about saving time and using my time as efficiently as possible, I guess this is why I'm such a proponent of Amazon Prime and Fakespot.com.
The one problem with Amazon is you can't touch and feel the product, there are so many sellers sometimes its hard to distinguish which items are worth my time while which are just plan junk.
Amazon Reviews
Early on Amazon made a review system to help customers identify which items and sellers are worth their time. However, as soon as the review system was launched so were the fake reviews, paid reviewers and just plain deceptive tactics sellers take to make their products seem better.
Fakespot.com
Through the magic of the Internet Fakespot.com analyzes all the reviews for a particular product through their proprietary technology and  determines which reviews are real and which are suspect. Finally at the end a letter grade is given to the product reviews. Remember Fakespot.com is NOT reviewing the product, but making an attempt to verify the validity of the reviews for that given product.
A few examples, and thoughts.
I have an old Canon PIXMA all in one printer for quite a number of years. I like the printer however a round of ink costs a small fortune, and I usually only purchase the ink around the holidays to print Christmas cards for the family.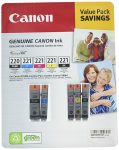 The genuine Canon ink runs $64.00 (Click Here) Which is quite expensive and why I only run this printer for special print jobs.
While shopping on Amazon I found tons of sellers hawking aftermarket inks for my PIXMA MX860. Many years ago I found aftermarket inks to be of inferior quality, messy and downright damaging to my printers. I have steered clear only purchasing OEM. I just couldn't bring myself to spend over $60 for ink and started researching the aftermarket ink vendors.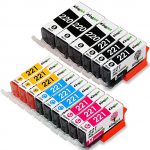 After reading countless product reviews and running them all through fakespot.com (A+)  I was able to determine Kingjet 15 pack for $18 was a good choice. This was a $160 savings over the OEM ink!
I have been using the ink for about a month and have not had any issues what so ever.
Here is an example of a poor fakespot.com review, Take a look at this dash cam.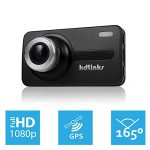 This KDLINKS X1 Full-HD dash cam received a "D" rating from Fakespot.com. Does this mean that the camera is a piece of junk? Its hard to say, with almost 4,000 reviews and over 1000 questions answered I can be certain that some of the reviews have to be legit.
In fact I'm going to throw you a curve ball. I actually own this dash cam for over a year, bought it before I knew about Fakespot.com. I love the camera and use it daily. It sits in the hot sun and takes a beating. Keeps recording and works as designed. The question is, would I still have purchased the camera if I saw the analysis below?

There are so many bad actors on the Internet. It is much easier to defraud an unsuspecting customer when you don't have to look them in the eye. We need to rely on tools like product reviews to help with the purchase of items from online venues, however we don't need the manipulation of reviews to undermine their value. I think fakespot.com is a great tool to help consumers make more informed decisions.
Thank you for reading my blog,
Joe