Moving into a new home or simply switching Internet providers can be a daunting task. Cable companies offer so many TV, Internet and Phone packages and combination of packages it could be hard to decide. How much bandwidth do I really need? How do I protect my network from hackers? What is the best WiFi access point and how do I maximize my range?
These are a few questions I will try to answer in this blog posting and maybe save you some money in the process.
How much bandwidth do I really need?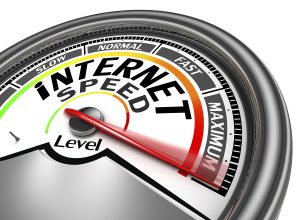 There was a period of time during 2017 the cable companies were having their marketing departments spin how fast their internet connections could be and they would compete for your business. 50/50 MB not enough were offering 100mb.. no were offering 900mb etc and so forth. If you're not sure how much speed you need READ THIS. Personally I have 75/75 at home and my family is your typical Netflix / Amazon / Fortnite ECT and we are doing just fine.
How do I protect my network from hackers?
I would first protect my wallet and buy my own cable modem. I know you can rent them from the cable company for just a few dollars a month, but if you purchase your own you save the rental fee, plus you can pick the type of modem.
Recently my parents moved into a new house that was in Comcast's service area. The house was a small ranch and did not have a ton of square footage to cover. I reviewed a few modems on Amazon and decided the Motorola MG7540 for around $130.00 was a good choice.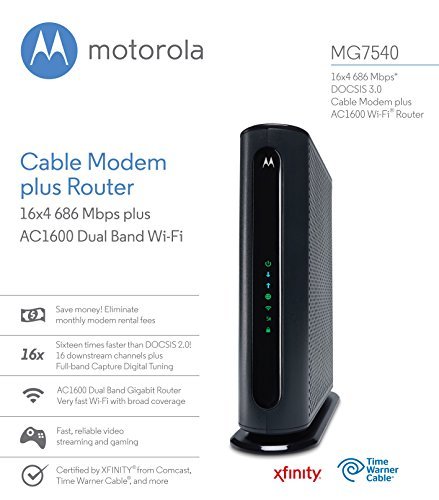 The modem could provide the maximum DOCSIS 3.0 speeds (you get what you pay for) but also provided a WiFi access point AC1600 and had a 4 port switch on the back too. This unit simply checked all the boxes for a small house
16×4 DOCSIS 3.0 cable modem plus a built-in AC1600 Dual Band (2.4 GHz and 5 GHz) WiFi Gigabit Router with four Gigabit (GigE) Ethernet ports, a firewall, and more. This product is recommended for actual cable Internet service speeds up to 375 Mbps. A Broadcom cable modem chipset provides security from Denial of Service attacks.
Requires cable Internet service. Approved by Comcast Xfinity and Xfinity X1, Cox, Charter Spectrum, BrightHouse, WOW!, CableOne, RCN, Mediacom and other cable service providers. ELIMINATE CABLE MODEM RENTAL FEES UP TO 156 DOLLARS PER YEAR. (Savings are shown for Xfinity and vary by provider). NOT COMPATIBLE with Verizon, AT&T, CenturyLink and other fiber optic, DSL or satellite services. Model MG7540 DOES NOT have a phone jack. This model CANNOT be used for making or receiving telephone calls.
Built-in high-speed WiFi router with AC1600 Wi-Fi provides Internet access for WiFi devices including smartphones, notebooks, tablets, game stations, HDTVs, Amazon Echo, Google Home, Chromecast, Roku, Amazon Fire TV, and AppleTV. Four 10/100/1000 Gigabit Ethernet LAN ports provide wired connections to Windows and Mac computers, HDTVs, game stations, streaming TV devices, and other Ethernet-capable devices.
AnyBeam beamforming at both 2.4 GHz and 5 GHz frequencies focuses the signal on wireless clients to further enhance performance and range.
Integrating the cable modem and router creates a more reliable connection that reduces unwieldy wiring and power adapter clutter while conserving desk space. The vertical design further minimizes shelf space, improves cooling, and extends product life while looking great in any home or office .
Best of all it was one simple box that would take the place of 2 or 3 keeping the wiring down and the clutter to a minimum and best of all, with a cost of around $130 you start saving money over Comcast's rental in under a year!
My house is big, I need more WiFi coverage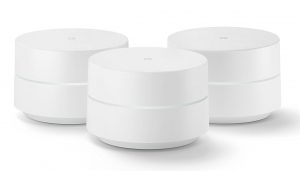 The builtin WiFi on the above cable modem may not do it for your house. Weather your house is simply too large, or the cable modem is not centrally located you may need to supplement with additional hardware to make the signal stronger. The best solution to extend coverage is Google WiFi.
I had recommend this device to one of my friends and a coworker and both have giving the units rave reviews. They said that setup was simple. Install an app on your smart phone, then scan a QR code on the bottom of the device. The rest was  point and click. The entire Google Wifi mesh network was up and running in a matter of minutes.
The network immediately begins reporting signal strength data, device information and a slue of other important information you would want to have regarding your home network. The system can even distribute bandwidth to devices the require it most. (Smart TV's, Kodi box, ETC)
The Google WiFi becomes your router, firewall and most of all mesh WiFi network. Its now priced at only $249.00 for a 3 pack at Amazon
What else goes into a good home network?

Pick a good cable modem

Like the Motorola I recommend above – CLICK


Extend your WiFi with a good mesh network
Do you need extra wired ports?

Zyxel makes great affordable switches, 8 Port only $100 – CLICK
Thanks again for reading my blog
Joe!
Don't forget to visit my Etsy store – www.geekgearstore.com