Who would have thought sitting home daily with my two kids during the Covid-19 crisis would lead to the kids each wanting a gaming computer. After pricing out what a "pre" made gaming computer would cost it was decided to build our own on a budget. The goal : How powerful a computer could be built for under $1000.
Gaming computer parts
The debate was on, which parts to spend money on and what parts could we save some cash.
Processor – AMD Ryzen 5 3600 (3rd Generation) $155.00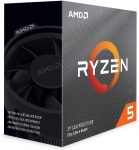 It was decided the 3rd generation Ryzen 5 3600 processor would be used. The Ryzen would give great performance at a budget price. At the time of this post the Ryzen was down to $155 on Amazon (I paid $175)
MOTHERBOARD – MSI B450 gaming Plus Max $110
Finding a gaming computer motherboard proved to be a challenge. I would guess due to the shutdowns in China, and higher demand (I'm not the only one building a gaming computer) many motherboards were out of stock.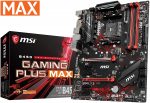 You are going to want to look for a mother that supports the AMD Ryzen 3000 series. I original purchased an MSI Gaming Plus Max and it was broken out of the box. Then I went with an ASRock motherboard, only because it was in stock and it too was broken.  Finally  I found an MSI B450 Gaming Plus Max in stock and it was $110. Since I purchased the board the price has increased to $215 on Amazon. Keep searching and you will eventually find a good board in the $125 range.
** SIDE NOTE: Found this nice MSI B450 PRO MAX for $100
STORAGE: Crucial SSD 1TB & 2TB Seagate Barracuda ($105 & $55)

You are going to need storage in your new gaming computer. I personally like SSD for the boot drive and HDD for my storage of photos, video, and install files.
Crucial makes low cost NVMe M.2 disks that can fill the order. A 1TB NVMe drive is only $105 at Amazon. If you need to shave a few dollars off the build a 500gb drive is only $60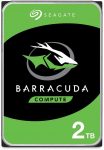 For added storage I installed this Seagate BaraCuda 2TB HDD. Running at 7200 RPM this drive is great to store your photos, music, video and anything else that does not have to run from the boot SSD $55 at Amazon
MEMORY: 16GB to 32GB – T-Force or Silicon Power $57.00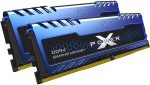 Our gaming computer is coming along, only a few parts left! Next up lets add some memory. I recommend 32GB of DDR4 3200. However based on your budget you can save a few dollars here too.  I picked up T-Force RAM 2x16gb for my build, however they are now out of stock. Whatever RAM you choose try to get sticks in even amounts. They say that the CPU cores perform better when there are even amounts of RAM on the motherboard.  I found this kit from Silicon  Power that fits the build and budget at only $57 on Amazon
VIDEO : MSI GTX 1660 Super 6GB w/ NVENC – $250.00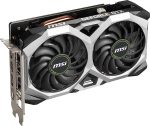 The heart of any gaming computer is its video card.  You can spend hundreds of dollars on a video card, however since this is a budget build we are keeping our video card purchase to $250.00. The GTX 1660 Super 6GB card is amazing for what it costs. The image is crisp, the frame rates are high, and since it has the Nvenc encoder you can encode without making the CPU work harder! Amazon has them in stock ready to ship!
POWERS SUPPLY:  Thermaltake Smart 500W 80+ White Certified PSU, $51.00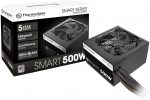 Moving right along, we are going to need something to power all our budget gaming computer parts. Based on my calculations we are going to need at least 350 to 400 watts to run the new system.  A 500W supply should cover our power needs and leave room to grow.  Power supplies come in various efficiencies ranging from bronze to gold. This one is very low cost but not efficient at $51.00
CASE: MUSETEX Phantom Black Case with 6 RGB Fans $100.00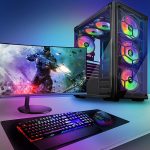 Finally, we are going to need a box to keep all of this in. I splurged a bit and spent $100 on the case. This particular case has a clear glass panel, 6 RGB fans that can be controlled via a remote and has great air flow. Great light show for your new gamer! $99 at Amazon
Optional Items:
A few things that will make this gaming computer even better.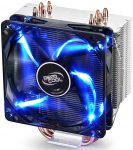 The fan that comes with the Ryzen 5 3600 is good, we were seeing temps in the 60c to70c range while gaming. The addition of this DEEPCOOL GAMMAXX cooler dropped our core temps down to the 45c to 55c range. Its huge so make sure the case you purchased can fit it. $25.99 at Amazon
You may also need some extra thermal compound paste to fix the new cooler to the CPU. $12 at Amazon
I'm not going to go into the full assembly instructions, but I will share a few things I learned when building the PC.
Make sure you flash the BIOS of the motherboard to the latest version
A bigger CPU cooler makes a difference (or go liquid cooling)
Stress test your gaming computer build with PRIME 95 <– This is important one of my motherboards worked, but would crap out under load!
Thermal compound is important to keep CPU temps low.
Take your time and plan your build out, know where your power supply wiring is going to route
Have a flash light on hand (or bright work lamp) trust me.
Don't forget to buy or download a copy of your favorite operating system.
A few picture of my completed build (BEFORE I ADDED THE NEW CPU COOLER)
Have fun!
Thank you for reading my blog,
Joe
Once these gaming computers are all used up, I turn them into GeekGear!
Check out my ETSY store www.GeekGearStore.com