Do you remember the beginning when YouTube was  just born? It was 12 years ago when the world started posting silly cat videos and our daily lives online.
Coming soon YouTube will be updating and simplifying  its design. They have adopted a similar design that is normally associated with Google and Android.
Try out a fresh look for YouTube

"This new desktop design highlights your favorite videos and creators while making YouTube easier and more fun to use. We're still working on it, but we can't wait for you to try it out and let us know what you think!"
According to YouTube's web site the new design will feature:
A clean design
New Dark Theme to reduce glare
A new faster framework, to allow quick development of new features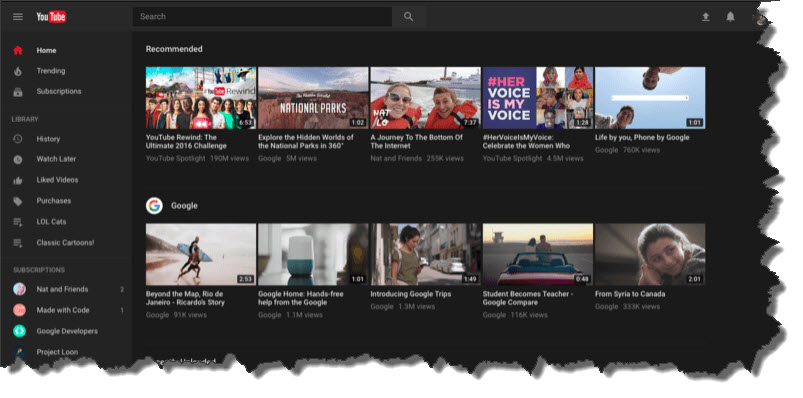 Its available right now as a pre-release for you to try here. Keep in mind it has not been officially launched yet, so there may still be some missing features and bug.
Thank you for reading my blog,
Joe