Thank you to all the men and women that have given the ultimate sacrifice to keep our country safe. It it wasn't for you we probably wouldn't be here today and enjoy life in a safe peaceful country.
A few random facts about Memorial Day you may not have know.
When did we start celebrating Memorial Day?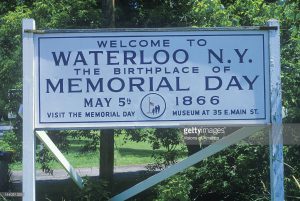 It is unclear where and when this tradition started, many different communities around the county may have began their own independent gatherings. However, in 1966 the federal government declared Waterloo, New York the official birthplace of Memorial Day!. This community first celebrated their version of Memorial day on May 5th 1866. Business closed and residents decorated the graves of soldiers with flowers and flags.
It was called Decoration Day before Memorial Day!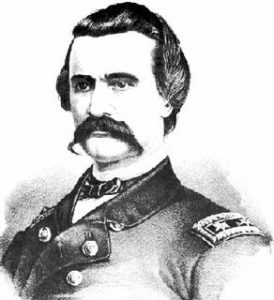 General John A. Logan was a leader of the Northern Civil War veterans. In 1868 he called for a national day of remembrance to be celebrated on May 30th. The purpose was for placing flowers and other "decorations" on the graves of comrades who died in the defense of their country. On the first Decoration Day, over 5,000 participants decorated the graves of the 20,000 Union and Confederate soldiers buried at Arlington National Cemetery.
The Uniform Monday Holiday Act of 1968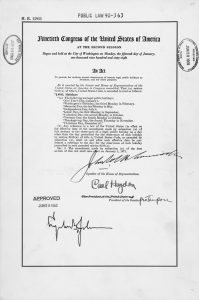 For decades, Memorial Day was observed on May 30th as General Logan had selected for the first Decoration Day. However in 1968 Congress passed the Uniform Monday Holiday Act, which moved a number of holidays including Memorial Day to Monday. The thinking behind this move was to give federal employees a three day weekend to spend extra time with their families.  In 1972 we officially began celebrating Memorial Day as the last Monday in May.
A national moment of remembrance
Each year on Memorial Day  a national moment of remembrance takes place at 3:00 p.m local time.
Cities across the United States will be celebrating Memorial Day with parades that often feature our military personnel and veterans. Look to Chicago, Washington D.C. and New York for some of the larger parades. Also, this is usually Fleet Week in New York City.
Many Americans will be taking weekend trips, throwing parties or enjoying a nice barbecue on Monday. Perhaps because it marks the unofficial beginning of summer.
For more info – check out this Wikipedia Article
Whatever you do, enjoy the day and Thank you for reading my blog,
-Joe