Father's Day is just a few days away, and if your like me spending time with my family is the best gift of all. However if you choose to pickup some gifts for Dad, maybe my list of inexpensive ideas will spark your interest.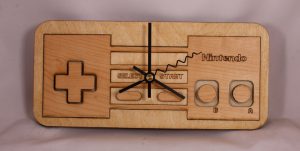 This cool retro NES controller clock is perfect for the geeky dad that has everything. Laser cut 10″ x 4 ½"  out of hard wood and wall mountable. I can almost guarantee your Dad does not have one. Perfect for Father's Day.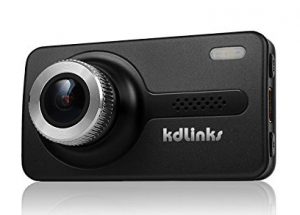 There are hundreds of dash cams on the market, and I believe that they are a great investment, not only for safety but for security as well. I personally own the KDLINKS X1 Camera $170 and purchased it specifically because it is designed to take extreme heat and cold. There are other lower cost cameras starting at around $50. The average price for a decent unit is around $100. Be sure to read the reviews before you make a purchase
On its own the Fire TV stick is a great device. Amazon boasts 15,000 available apps and games, Netflix, YouTube, and hundreds of other channels. That in itself would be a great reason to get this for Father's Day. However, there  is a better reason, it runs the Kodi media center! It also takes all of 5 to 10 minutes to get it working. Install Dads favorite Kodi plugins and enjoy! Check out the install at KfireTV.
Make it a "Weekend Project" and spend some extra time with Dad.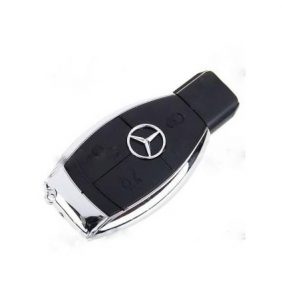 The USB drive can be customized and laser engraved with the word Dad or his  initials on the back! Just plug into your computer and save your files in style! Put some music on this drive and plug into the USB port in Dad's car for some cool tunes.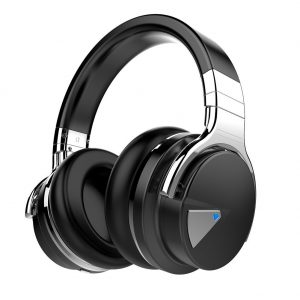 If your shopping on a budget and don't have enough for Beats by Dre these headphones are a good lower cost alternative. They are reviewed very highly on Amazon and look large enough to fully cover your ears. If you have never used a pair of noise cancelling headphones you need to go out right now and try them, you will never look back.
"Noise–cancelling headphones are headphones that reduce unwanted ambient sounds using active noise control. Noise cancellation makes it possible to listen to music without raising the volume excessively. It can also help a passenger sleep in a noisy environment such as an airplane."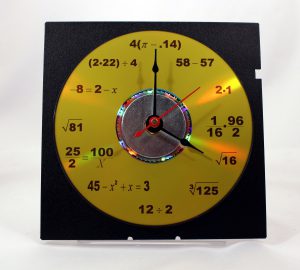 You can't get much more geeky than this!
The math clock features an equation for each hour of the day. The answer to the equation or variable is equal to the current hour.
The clock features a high quality movement mounted to a recycled acrylic stand. The black background is actually a classic 5 ¼ inch floppy disk, adding to this clocks beauty and geekness. Finally the face of the clock is a laser etched DVD. Comes in yellow, green, blue, red, orange, and silver.
Nothing goes with everything

Completely, 100% useless, like asking him what he wants

Makes fun out of nothing at all

Clear gift box display of ABSOLUTELY NOTHING!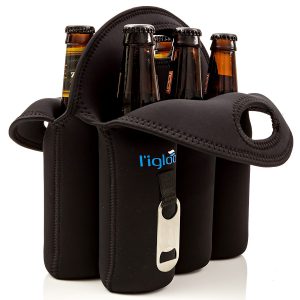 This cooler tote is great for keeping the brew cold while chilling at the beach or pool. They boast a high quality neoprene at 4MM thick to keep your drinks well protected. Will stretch to fit most 12 – 20 ounce cans and bottles.
Added bonus: Includes a bottle opener!
Sticks these days are not what they used to be.  No longer made from wood, the new high tech composite gives the player a stronger faster shot. However that composite stick is easily broken. So what to do with all the broken sticks? Make BBQ gear out of them. This vendor says his sticks are game used and are re-purposed into tongs, spatula and fork.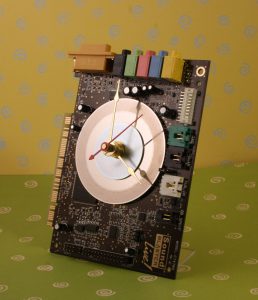 This clock makes a great accent to any office or home office. Treat your Father to a unique one of a kind gift.
The clock is manufactured out of 100% recycled computer parts. The circuit board was once a Sound Blaster sound card and clock face was once part of an old network server hard drive.
The clock stands at approximately 5 ½ inches tall by 4 inches wide. The desk stand is made from recycled acrylic.
I hope you were inspired to get Dad the perfect gift! Have a happy Father's Day.
BONUS GIFT: Pure VPN Service! – Keep Dad's web browsing habits a secret with this very inexpensive VPN service. $2.95/month
Thank you for reading my blog,
-Joe