There are still a number of older cars on the road that don't have LED headlights. Before the LED Headlight craze we had HID (high intensity discharge) projector style lights, and before that halogen lights and even before that incandescent type lighting. It is amazing how far lighting technology has come in just the last 20 years increasing visibility and safety while we are on the road.
My son is a new driver and he was luck enough to be gifted a 1991 Toyota Camry. The car is in great condition for being 30 years old, and runs and drives like it was new! Wanting to make sure he is as safe as he can be in his ride,  I decided to make a few upgrades. New dash camera, new radio with Bluetooth, and finally new LED headlights to replace the old halogen bulbs.
Picking a replacement bulb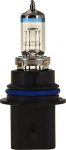 The Toyota Camry was originally equipped with the standard dual filament 9004 type halogen bulbs. They still make replacement halogen bulbs and modern 9004 bulbs are quite bright. Here we have a direct replacement Philips bulb pair for $33.00 at Amazon
If you want to take your lighting one step further consider installing a direct fit 9004 LED Headlight replacement.  The LED Headlights will connect to the existing wiring and should snap right into the same socket as the old bulb.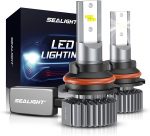 After doing extensive research on Amazon I decided to give these Sealight bulbs a chance. The normally sell for $45 a pair, but every time I visit the site they are on sale or have some kind of coupon. At the time of this writing they are $25.00 on Amazon
Installing was easy (kind of..)
Continue reading "LED Headlight Upgrade! Simple, Affordable & Easy"