In my previous post I went though the procedure to change out my Monte Carlo SS blower motor resistor Unfortunately that did not fix the issue and I moved on to the next component in the circuit. The blower motor relay. Again this is an inexpensive part and is worth the investment to repair my classic car.
PARTS
I have to say that I now believe that Amazon carries everything or at least put you in contact with a vendor that has what you need.
Here is a link to the RY20 relay from Standard Motor Products that is an exact replacement to the existing relay. Under $14.00 at Amazon!
Installation  is easy – Maybe 10 ~ 15 Minutes
Installing this part is simple and easy, it should take no more than 15 minutes and you will be on your way. The blower motor relay is located to the right of the blower motor and resistor. Its a silver box mounted to the car with two hex screws.  You may have to search a bit for it, as its located under the wiring harness behind the A/C  Receiver Drier.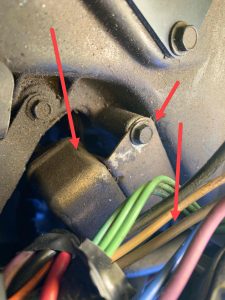 Loosen the two hex screws and gently pull up on the relay. Once the relay is out, gently pull the wiring harness from the relay. The harness is held in by friction as there is NO locking clip to disengage.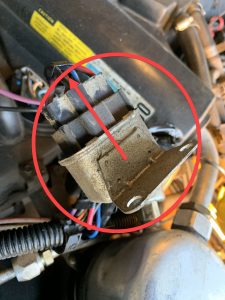 Install the new relay into the harness and press on tightly, again there are no fasteners or clips to hold this on.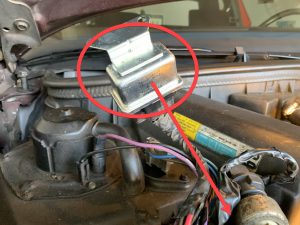 Lastly, reattach to the car using the old hex screws and you're done! It probably took longer to read this post then to actually install this relay.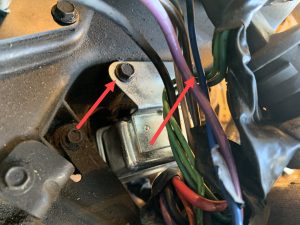 Test for proper operation of the fan speed control, and hopefully you're good to go.
What lives inside the relay?
I popped the cover off the relay to see what makes this tick and discovered its just a simple relay, noting special. In fact you would think it would seal up better to prevent moisture and the elements from getting to it.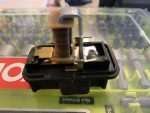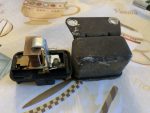 Click on the images for a larger view of the relay.
I wonder what the relay & blower resistor repair would have cost if the car was serviced by a mechanic. Defiantly not $15
Thanks for reading my blog!
Joe
GOOD READS ->
Replacing an 85 Monte Carlo Blower Resistor