As a company grows it forgets how to deal with its two most important assets. The first being the customer and second its employees. In a mom & pop scenario the principals of the business can deal directly with their customers and empower their employees to do the same in their absence. However at large Brick & Mortar corporate stores many employees and even local store managers are unable to effectively help their customers.
My recent Brick & Mortar Experience.
My Kenmore clothes dryer of 19 years is on its last leg, and as much as I would love to do a "weekend project" blog posting on repairing it, I'm afraid its just not worth the time or money. I headed out to purchase a new unit.
First Stop – Brick & Mortar Sears
I know Kenmore (like most of the appliance brands today) are just name plates, however since I had good luck with the last one I figured I would be brand loyal.  My Wife and I strolled around the appliance center in our local sears and found a Kenmore 8.8 Cu ft dryer that looked like it would do the job. A sale associate approached and we began the purchase process.
The first question he asked was do you need gas or electric. We were replacing a gas dryer, so we wanted gas. That immediately increased the price by $100. The price on the dryer was for electric and if you looked at the fine print on the "e-paper" price tags Sears uses you could see the increase (why not list both prices in an equal size font?)
Next we started going through all the add-on's , or I like to call them profit centers for the store. Let's see, there was the dryer hook-up kit, delivery fee, haul away fee, vent kit and don't forget the extended warranty.
I kindly asked the sales associate to waive the $20 haul away fee and he said no. I then asked him if it was on sale, again NO was the answer. Finally I said is there anything you can do to save me some money on this dryer. That's when he called the store manager. I was beginning to feel good about this purchase now and maybe they would save me $25 off the add-ons.
To my dismay the manager has her hands tied and couldn't adjust the price or anything. So we left the store credit card in hand, and Sears lost $1200 sale over $25.
Second Stop – Brick & Mortar Home Depot
Upon entering the Home Depot, they had the EXACT model dryer that Sears had. T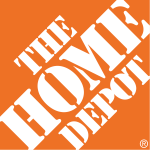 he only difference someone switched the Kenmore label for a Maytag and added $100 to the price.  I began working with a sales associate and he said they could not price match Sears because they don't carry Kenmore.  I get it, to price match it has to be an exact model, but this was a little nutty because they were exact in every way, shape and form down to the font on the buttons.
To make matters worse the sales man said there was a sale on this unit and it had ended two days prior, something to the effect of $400 off! Really, why would you even tell me that. I asked if he would call a manager and request the sale price, or at least some discount. Remember Home Depot has add-on's too for haul away, hookup etc. The manager gave me $50 off! Yeah. I asked the sales associate for a price all in with everything included  and he gave me a reasonable price.
He went to ring up the sale only to INCREASE the price at checkout. I complained and his excuse was he calculated it wrong, sorry that's right GAS is more expensive then electric. I asked him to go back to the manager and request a bigger adjustment (which was still not even close to the sale price) and he refused, so I walked out.
Third Stop – Brick & Mortar Home Depot #2
I let a few days go by and on Super Bowl Sunday checked the paper and Lowes had the Dryer on sale $400 off the regular price! So I took the ad and Home Depot's price match policy to another local store and requested a purchase. They would only price match and didn't want to give me the additional 10% off as their policy states. The reason, the item is special order and not in stock. I questioned that logic, because I was physically touching the unit in the store. Once again walked out of Home Depot for a second time
Fourth Stop – Brick & Mortar Lowes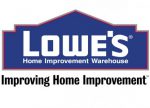 It was a Wednesday night around 6:30pm and the store was empty, I mean really empty. There was a "button" to push in order to get the sales associates attention and I pushed it. A call rang out over the store PA for 15 minutes "Associate to the appliance area" and finally someone showed up. I can say if you exclude the delay, the service was good and they gave me the sale price of the dryer.  Once the process got rolling it didn't take long to finish. They even threw in the dryer vent, however I had to pay for haul away, a gas kit and installer. Overall it was cheaper than the Home Depot.
What can Brick & Mortar stores do to fix this customer service disconnect?
The most important thing is empower your sales associates! Trust them to feel out a customer. There are many like me that feel everything in life is negotiable, and if a $20 discount on a $1000 dryer will help close the deal, let them discount it. Throw in a few services here and there. Hey will you buy it today if I include the XXX or YYY? I understand that this eats away at profit, but a little less profit is better that the customer walking out.
In fact I could have saved myself all of this trouble and just purchased it at AMAZON! -> Maytag Dryer MEDB765FW
Thank you for reading my RANT!
-Joe