Etsy is a great platform to sell your handmade wares, however since Etsy has become a publicly traded company they have made some changed that angered some sellers and may have caused them into looking at other venues. Moving to a new online store is like moving into a new home office. You want to take your belongings with you and setup shop in your new place. In Etsy's case this could include your product listings, order history and even your product reviews.
Easy to move except product reviews!
Etsy is kind enough to provide tools to capture your sales data into a neat CSV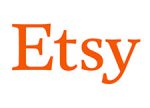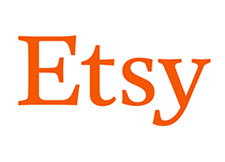 file ready to import at your new shop, however the product review section is much more difficult to work with. There is no simple interface to export your reviews to a CSV file.
To capture your product reviews. you could cut and paste each one individually, and if your shop is like mine with over 3,000 reviews it could take days or months to complete this task
I want to help get you your data!
In my opinion you earned the reviews and therefore they belong to you and your shop. Now is it ethical to re-post the reviews at other venues? Can you legally use a customers name? I'm not sure, so what you do with the CSV file I provide to you is, well up to you. My official stance is Etsy product review extraction is purely for archive purposes.
How much does it cost? What do I get?
Each page of product reviews contains about 15 reviews on it. To make payment options simple and affordable to all, see rate chart below. Even at the $25 range it comes out to about .03cents per extracted review
1 – 50 pages $25    (up to 750 reviews)
51 – 100 pages $45 (up to 1500 reviews)
101-200 pages $75 (up to 3000 reviews)
201-500 pages $150 (up to 7500 reviews)
500-1000 pages $200 (up to 15000 reviews)
Over 1000 pages of reviews (email me!)
What will the data look like?
The data will be in a CSV file and contain the following
Reviewers Name
(Some older reviews have been set to Anonymous by Etsy)
Date of the review
Content of the review
Item name
Unfortunately the process that I use is unable to capture the star rating. Hopefully all your product reviews are 5 star so it will be simple to add it on!

DOWNLOAD THE SAMPLE DATA HERE
Click the link to download the sample data it will show you the exact format of the data and you can easily manipulate it in Microsoft Excel.

You're interested and would like to proceed
Click this link to my online store -> www.geekgearstore.com
Purchase the number of reviews you would like extracted
During check out, include your review page URL from Etsy and shop name.
(https://www.etsy.com/shop/<SHOP NAME>/reviews)
The system takes some time to crawl the pages and extract the reviews, usually I can have the work done in about 24 hours.
Ready to go, just click the link above and you're on the way. If for some reason I am unable to complete the task, you will be issued a 100% refund!
Questions? email me joe@joeoliveri.com
Thanks again for reading my blog,
Joe
visit the GeekGearStore
RELATED