As many of you know I have been an avid Etsy seller for over 10 years. Making cool up-cycled crafts out of obsolete and retired bits of technology. I think Etsy was only a year old when I started selling. The first five years were great as sales increased year over year and my hobby was making me some extra cash. However as the website became saturated with more vendors, sales have steadily declined. I'm fine with the reduced sales, as it is just a hobby to begin with.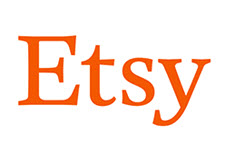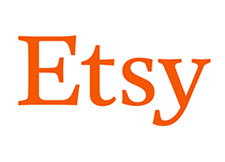 I think its safe to say that the handmade craft market has gone the way of Ebay. The site has matured and there are so many people and companies selling (54 Million Members) that it is incredibly difficult to make a sale, yet a profitable one. It is possible that growth has slowed at Etsy? Since they are now a public company (IPO 4/16/2015) they have pressure to turn a profit for their share holders.
Need a revenue boost = Forced Etsy Payments
It would appear that Etsy would like to have a larger piece of the payment processing pie. Recently they announced to all sellers that they MUST begin to accept "Etsy Payments" or have their selling privileges suspended on May 18th.  I'm not sure how many sellers already use Etsy Payments, but at between 3-4% fee on each transaction it will be a considerable uptick in revenue for the company.
Etsy Announcement
Starting today, Direct Checkout has a new look and a new name. Etsy Payments allows you to accept multiple payment methods, including credit and debit cards, PayPal, and gift cards. It's also more flexible, stable, and secure than ever. Because we want buyers to have a consistent experience when they check out on Etsy, we're requiring that all sellers in eligible countries set up Etsy Payments by May 17, 2017. If you don't set up Etsy Payments, your selling privileges will be suspended on May 18. If you're already using Etsy's payments platform, there's nothing you need to do. If you only accept payments through PayPal or manual payment methods, you'll need to set up Etsy Payments by connecting your bank account and verifying your identity. If you currently have standalone PayPal in your shop, you can still choose to keep your PayPal sales separate.Keep an eye out for an email detailing what this means for your shop. Or visit our information hub to learn more about Etsy Payments here: etsy.com/payments
Is this a good thing? Maybe.
My buyers will have a consistent experience throughout the site
Allows buyers to use Credit Card, Apple Pay, Etsy  gfit cards & more
Can still use PayPal (like in the old days)
Will we thin the heard of sellers on  5/18? Maybe some sellers will quit due to the new requirements?
Is this a bad thing? Again, Maybe
Had to open a new bank account just for this (previously I just used my PayPal)
There is a few day delay before money is deposited in my account
Etsy postage printing is not as robust as PayPal, there is no support for my Brother label maker
No savings or benefit over PayPal
What's Next?
Remember as I said earlier, now that Etsy is a public company in order to keep their stock price growing they have to continue to make money. In the past few years they have been using additional sources to continue growing, including paid advertising, the new Etsy supplies only store, (Etsy Studio) and now forced Etsy Payments. I guess the next move would be a listing fee increase maybe from 20 to 25 cents?
I will continue to sell my wares on Etsy and hopefully sell a few things. Personally I think its the fun of selling something I made over making bags of money. The money doesn't hurt though.
Thanks for reading my blog
-Joe
And don't forget to stop by my store www.GeekGearStore.com