It's been a while since I have written a blog posting. I guess you can say life sometimes gets in the way and things we enjoy doing get pushed aside. I have a few spare moments today to sit down and write so here goes nothing.
First and foremost Webcommand blog has just turned ONE! I started writing exactly one year ago today. When I built this server I was setting a goal to write 5 blog posts a week about 260 in a year. Well I realized its harder to come up with content then I thought. I also realized it is even harder to monetize the site as well (your donations are welcome)  However I did manage to write 100 blog posts in the first year and I deem that a success!
Today on the anniversary of Webcommands birth and 100th post I would like to pay tribute to my favorite blogs and give each of them a brief shout out.
My favorite Blogs
Honorable Mentions
I enjoy reading many blogs not just the four listed above, below please find a list of my favorite blogs – honorable mentions.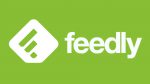 Finally I like to bring all my blogs together under one roof and use a feed aggregator to make reading my favorite blogs easy and convenient. Since Google has dropped support for their feed aggregator about 10 years ago I have been using Feedly https://feedly.com . Feedly comes in both a free and pro version and does  a phenomenal job of getting news you can use all in one place. I highly recommend feedly if you have not already given it a try.
Well there you have it my 100th blog post and one year of writing a blog. I know my blog and posts are not very popular but in all honesty I really don't care. If you stopped by and read this or any of my articles great! Thank you so much. If no one ever reads this, I consider it an exercise in writing in an attempt to further my knowledge and creativity. In other words this blog is a labor of love.
Thanks again for reading my blog.
-Joe
Please remember to visit my Etsy shop for some really cool handmade tech gear.