Well folks here's another retro gaming platform revitalized into a mini computer.  The C=64 was and still is my all time favorite platform and this Mini version may be on my purchase list once its released in March. First we saw the NES Classic Edition hit stores before Christmas 2016 and it was an immediate sell out, followed by the Super NES was released last year for $199.99 at Amazon The next logical step was to release the Commodore 64 Mini!
Commodore 64 Mini – will be released with 64 games!
Here's the full list of games that the C64 Mini will launch with:
Alleycat
Anarchy
Armalyte – Competition Edition
Avenger
Battle Valley
Boulder Dash
Bounder
California Games
Chip's Challenge
Confuzion
Cosmic Causeway
Creatures
Cyberdyne Warrior
Cybernoid: The Fighting Machine
Cybernoid II: The Revenge
Deflektor
Everyone's a Wally
Firelord
Gribbly's Day Out
Hawkeye
Heartland
Herobotix
Highway Encounter
Hunter's Moon
Hysteria
IO
Impossible Mission
Impossible Mission II
Jumpman
Mega Apocalypse
Mission A.D.
Monty Mole
Monty on the Run
Nebulus
Netherworld
Nobby the Aardvark
Nodes of Yesod
Paradroid
Pitstop II
Ranarama
Robin of the Wood
Rubicon
Skate Crazy
Skool Daze
Snare
Speedball
Speedball 2 – Brutal Deluxe
Spindizzy
Star Paws
Steel
Street Sports Baseball
Summer Games II
Super Cycle
Temple of Apshai Trilogy
The Arc of Yesod
Thing on a Spring
Thing Bounces Back
Trailblazer
Uchi Mata
Uridium
Who Dares Wins II
Winter Games
World Games
Zynaps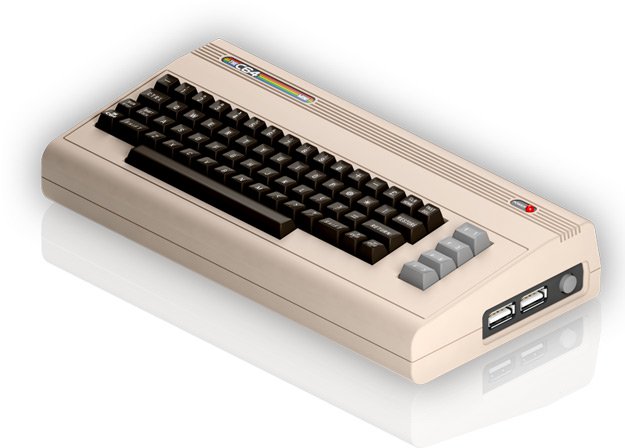 NOTES:
The Commodore 64 Mini  will connect to modern displays via HDMI and feature a "pixel perfect" display mode at a 4:3 ratio. The console will have two USB ports for the Keyboard and Joystick. It will come in at roughly half the size of the original console. Keep in mind the keyboard shown on the unit is just for show and is non functional. However using the USB ports you can plug in a full size keyboard and write basic programs. Word has it the new 64 Mini will retail for about $70. Check back in March and I will update this post with a link to the unit.
10 PRINT "MY PROGRAM"
20 INPUT "Do you think the Commodore 64 Mini is cool?", a$
30 FOR X = 1 to 1000
50 POKE 53280,X
60 PRINT A$;
70 NEXT X
80 END

SAVE "MY PROGRAM",8

RUN


Visit my ETSY store – www.GeekGearStore.com and get a cool clock like this!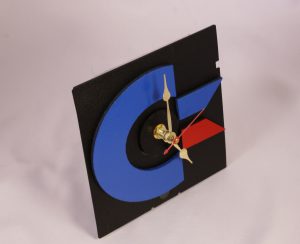 Thank you for reading my blog,
Joe