In an effort to combat the Specter/Meltdown vulnerability Microsoft has rushed a few patches out into the wild that have been creating some odd issues on workstations and servers alike. I want to address the Unspecified Error when attempting to shadow a session in Remote Desktop 2012r2.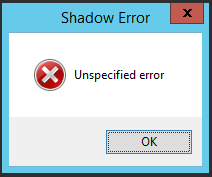 This is what happens when you rush a patch into the wild:
After a round of patches in January I was unable to remote any RDP sessions on my Terminal Server. When connecting to another users session I was immediately greeted by Shadow Error / Unspecified Error. This had been working previously without issue for a couple of years. I also noticed the server was sluggish and performing poorly.
Through the usual research, googling and a little trial and error it was determined patch KB4056895 was the culprit.  I have also read that patch KB4056890  is also causing issues, however my particular server did not have that patch present at the time of repair.
In order to get Remote Desktop Shadow working again on your 2012r2 server simply remove:
Microsoft Patch – KB4056895 & KB4056890 – Reboot and you should be good to go
How to remove a Microsoft Patch: (Server 2012r2)
Start -> Control Panel -> Windows Update
(See Image Below)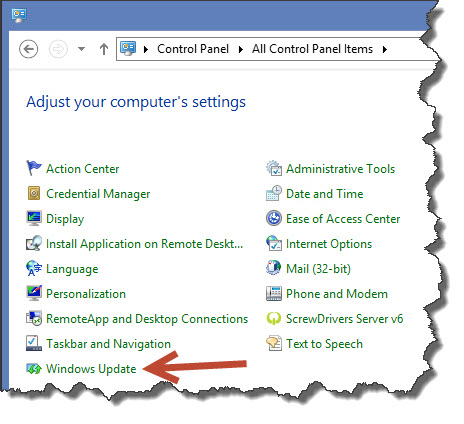 Next Click : View Update History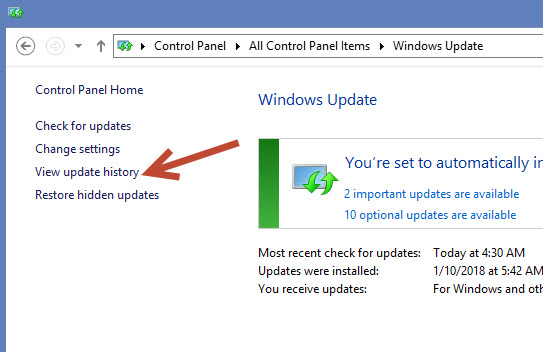 Next Click: Installed Updates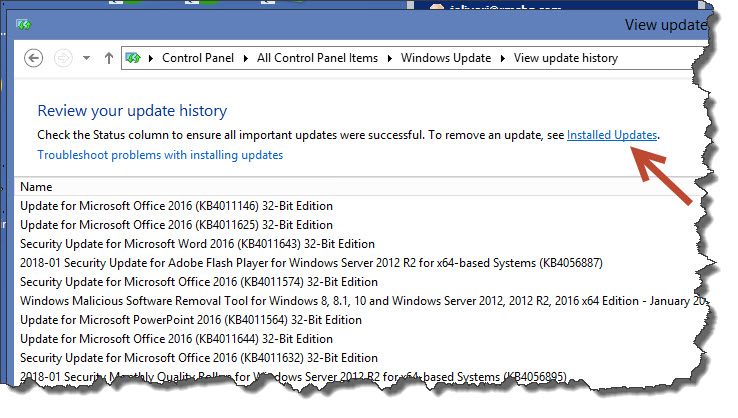 Finally scroll down to "Microsoft Windows" locate the patch by number and then click UNINSTALL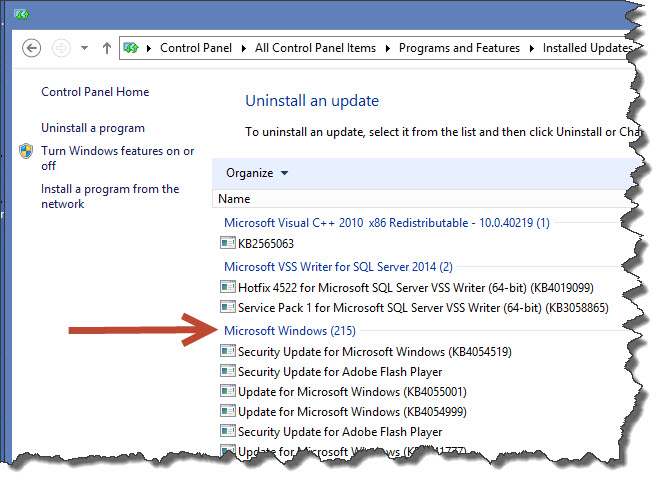 A reboot will most likely be required after the removal is complete, so this procedure is best done outside of active business hours or during a specified maintenance window.
I would also be on the lookout for an updated patch to replace these two, as the system is now vulnerable to the exploit the patch was trying to prevent.
Its not often that Microsoft messes up a patch this bad, however based on the urgency that Intel and AMD were projecting to resolve Specter and Meltdown its understandable there could be some issues with the fix.
Thanks again for reading my blog,
Joe