This post is for all my local NJ readers that may be interested in adopting a rescue dog from a local agency. I would like to share my experience in regards to Home For Good Dog Rescue in Berkeley Heights NJ.
Since I have been married, I have always had at least one dog in my house, in recent history we have had up to three. My family enjoys having dogs in our lives and especially pups that need a home. Recently my German Sheppard mix passed away after 9 years from cancer and we were looking for a new puppy to join our family.
I had google searched for puppies in my area and found "Home For Good Dog Rescue" They were advertising a pointer / lab puppy that was ready for her forever home. I started the process by filling out the adoption paperwork, giving them my personal information, information regarding 3 references and all about out vet, home and property.
The Home For Good Dog Rescue Process
In about 2 days I was contacted by Home For Good Dog Rescue and they were inquiring about my family situation. Currently in my home we have 2 teenage children, my mother in law, her full time care giver and me and my wife. One of the stipulations to adopt a pet from Home For Good Dog Rescue is all members of your family, and pets MUST attend a meet and greet in order for them to give you the dog. I guess this makes sense since everyone in the home needs to know what they are getting into.
In this situation they did not require my mother in law who has MS and is wheel chair bound to attend. Which is good, because it is very difficult for us to get her out of the house.
Upon arriving at Home For Good Dog Rescue's offices they immediately asked where my mother in laws care giver was, and why she was not in attendance for the meet and greet. I told them that my mother in law requires 24 hour care and can not be left alone in my home. I offered to call, FaceTime, or even have them come to my house, but their RUDE staff said NO. The facility in Berkeley Heights is NOT ADA compliant or Handicap accessible in any way shape or form, so even if I was to get my mother in law out of the house, she would have to sit in the parking lot in her ramp van alone while they do the meet and greet with the rest of us. The thought of having to leave my mother in law alone in my house or the van so her health aid can meet the dog is so absurd. The woman requires 24 hour care and the care giver CAN NOT leave her unattended for any length of time.
Besides the fact the care giver is an EMPLOYEE, we could fire and replace her the day after she meets the dog so I don't even see the point of having her at the meet and greet in the first place.
This organization is so concerned for theses  animals, which is a good thing, however they have no concern for the humans that will be taking care of them. I could understand if we were "new" to pet ownership, but we have raised 3 puppies over the last 20 years. We had our first dog even before we had kids.
Final Thoughts
I can NOT recommend this pet rescue in any manner. As much as they are trying to do to save a dogs life they are making the process so difficult and "RULE" based they don't take into account the human / family factor. They have a dog that needs a home, and I have a home that needs a dog. I have requested that the founder of this organization give me a call so we can discuses how the employee volunteers treated my family but they have not responded to email or phone requests. The object here is to place dogs with loving families and they have failed terribly. From my point of view they are doing a disservice to the pet rescue community. Poor form Home For Good Dog Rescue, you should be ashamed of yourselves.
Ultimately we did use another local rescue and have welcomed "Winter" into our family!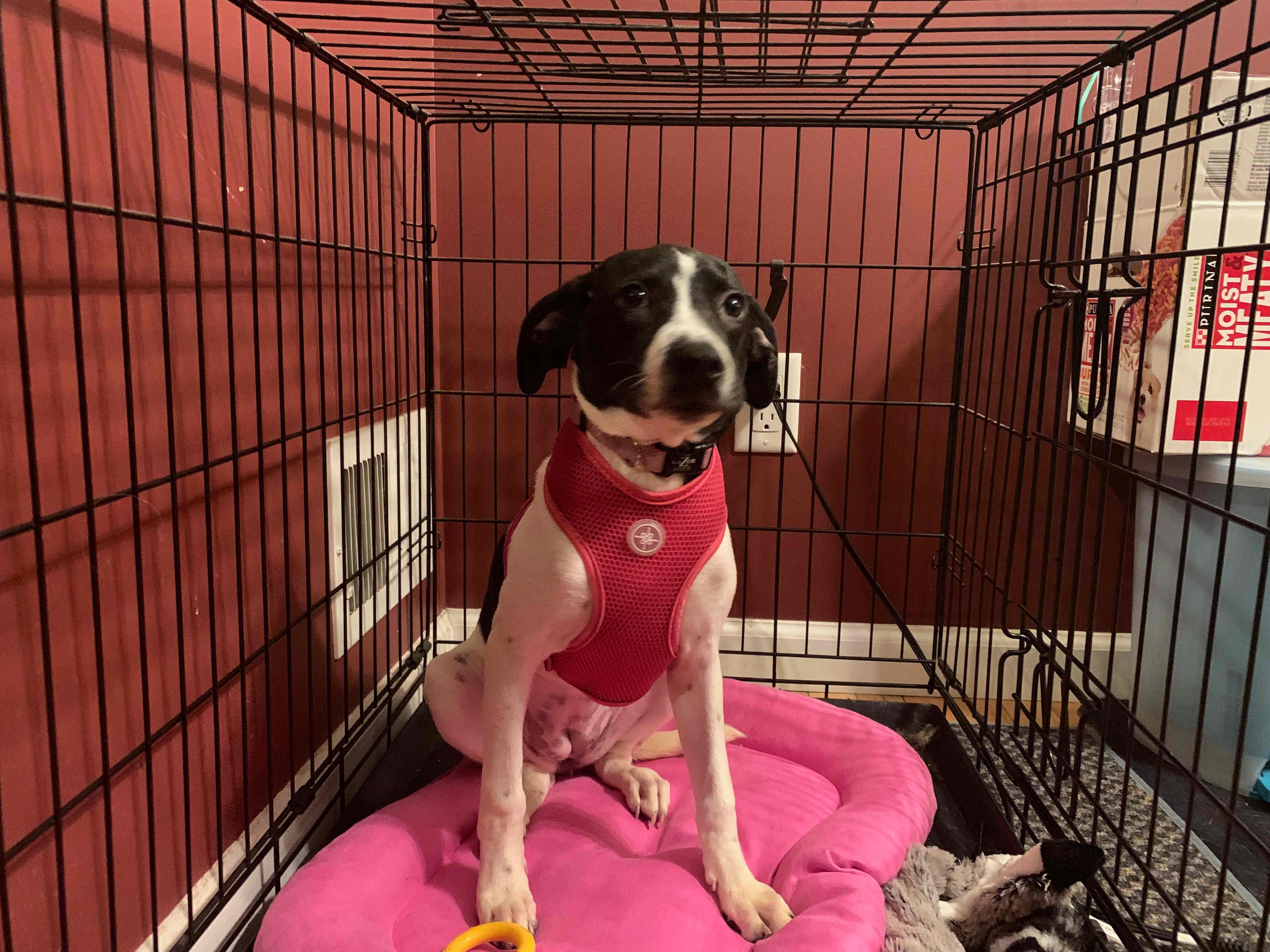 Thanks for reading my blog,
Joe