I feel as if I have been a technology geek for as long as I can remember. I often wonder why as a child of the 80's I gravitated toward electronics and not sports. I guess I would lay some of the blame on my father who seemed to push me toward electronics and would bring me all sorts of fun gadgets from Radio Shack.
Early Kits – Radio Shack Science Fair 160 in ONE
I have very fond memories of the Radio Shack Science Fair 160 in ONE Electronic Project Kit. As a kid I didn't appreciate the components, but simply followed the instruction "cook" book and wired the circuits with the included jumpers. I can remember making a crystal radio, touch sensors,  sound generators (or color organs as they were called) It wasn't long before I started making my own creations.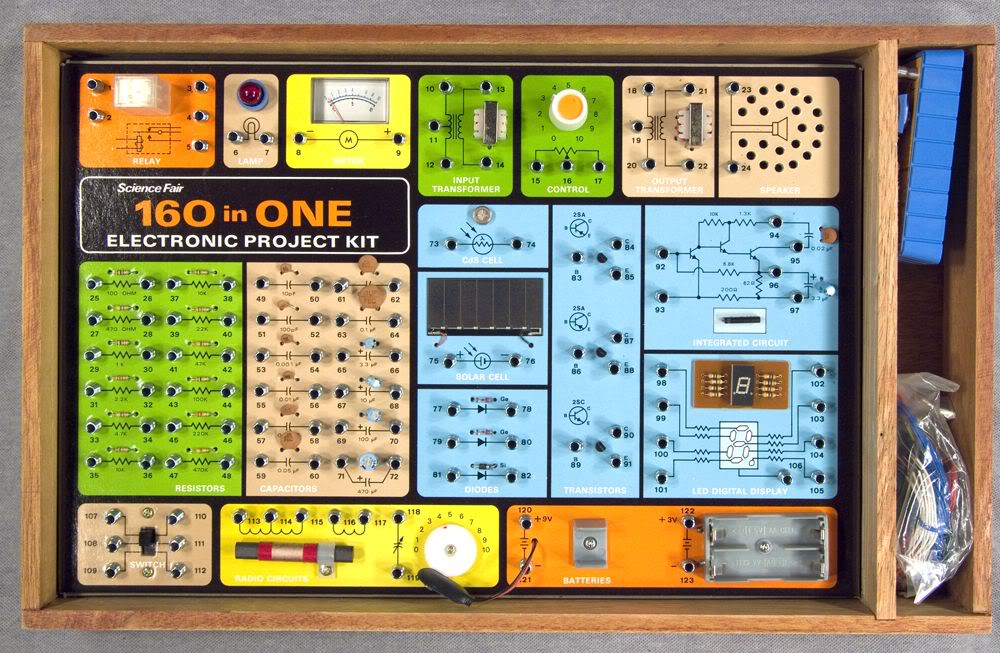 As I got older, I noticed the kits had started to vanish from Radio Shack. In my late teens and early twenties I even worked at Radio Shack for a while and the kits were all but gone!
30 Years later and WOW – These kits are amazing!
I stumbled across this kit on Amazon – The  Elegoo Mega 2560 Arduino Starter Kit for only $60.00 
This kit comes with a TON of stuff
The MEGA2560 complete starter kit with more than 200pcs components, premium quality for Arduino kit
Free PDF tutorial in the CD (more than 35 lessons).
LCD1602 module and GY-521 sensor module with pin header ( no need to solder by yourself)
Nice package with clear listing and surprise including a nice small box to keep the widget such as LED , IC , buttons , diodes ,etc.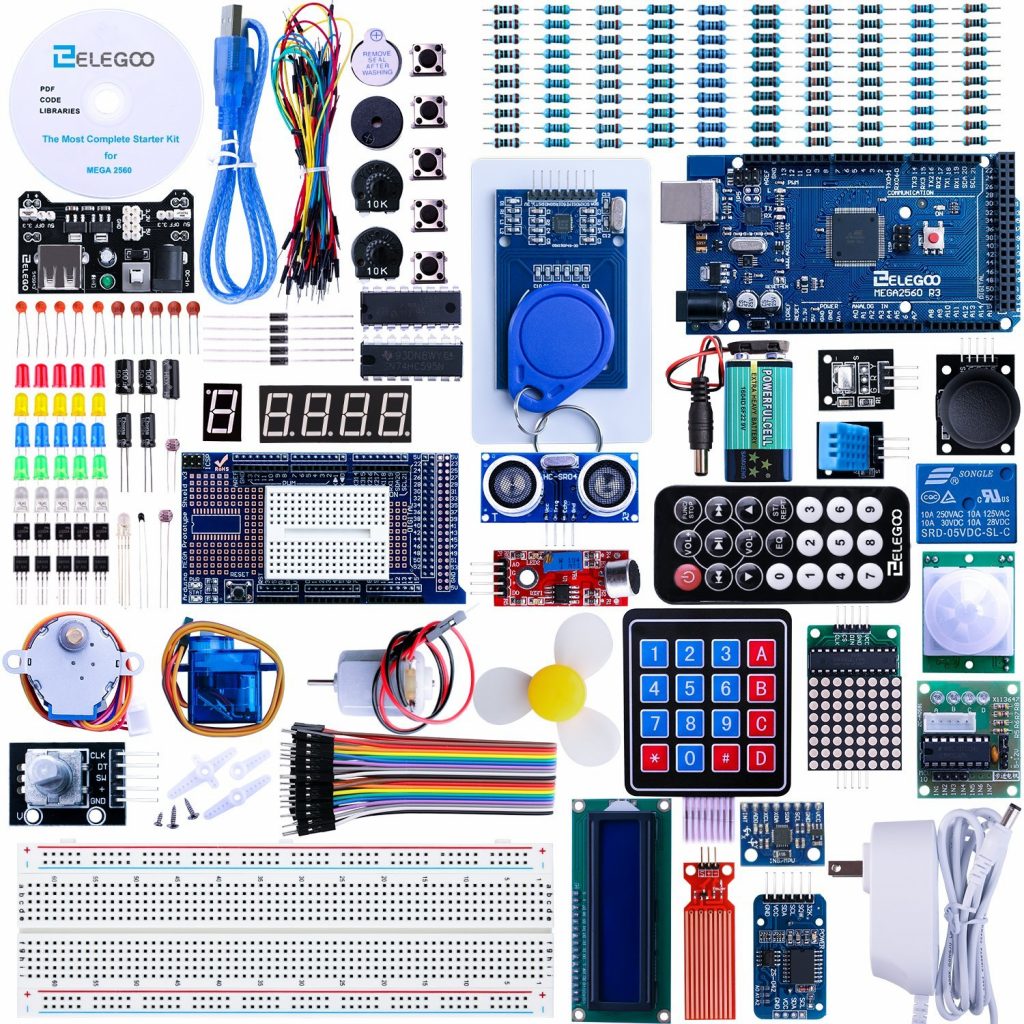 Amazing the amount of components you get with this! If I had this tech when I was a kid, I probably would have hacked the Pentagon and launched the nukes!
ELEGOO – Lots of cool electronic kits and parts on Amazon
After I stumbled on this kit, I did a quick search and found a boat load of kits for all skill levels and budgets – Click here to search
A few that caught my eye –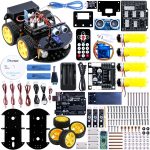 ELEGOO UNO Project Upgraded Smart Robot Car Kit. Intelligent and Educational Toy Car for Kids Teens V2.0 – $70.00 at Amazon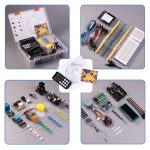 I also like this starter kit too. It doesen't t have asw many parts but it still has tons of stuff you can do and the price point is about 1/2 of the kit I had recommended earlier.  ELEGOO UNO Project Super Starter Kit with Tutorial for Arduino$34.99 @ Amazon

These kits are fun for adults, but they are great for kids 14 and up. Especially if you're a kid like me and enjoyed learning about electronics and computers. I guess you can say this is what my original Radio Shack kit evolved into over the last 30 years!
Remember, use this link to search ELEGOO kits – CLICK HERE
Thanks for reading my blog,
Joe
Don't forget to visit my Etsy store – GEEK GEAR STORE