If your parents are like mine they are tech savvy enough to get by. What I mean by that is they know how to launch Fire Fox and surf the web, maybe play checkers or chess and print a few documents when necessary. The problem arises when something goes wrong with their computer. Maybe they click on something they shouldn't and get a virus or malware infection. Then again a Microsoft update could change some setting they are not familiar with and causes stress and a phone call to you. These days you have your own family and live an hour away from your parents and really can't make the trip back home right now. This is where a remote solution comes into play!
Remote Solutions
Next time you are at your parents house, install one of these remote solutions and be prepared for the dreaded "my computer is broken" phone call.
Skype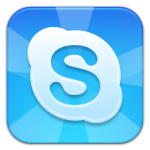 Microsoft's free video-calling software doubles as a very decent screen sharing program. Although you can't directly interact with your friend's desktop or take control of their computer yourself, you can view their screen as you both continue speaking, which makes the troubleshooting process more straightforward. And with the recent revamp of its appearance, Skype is easier to use than ever.
SKYPE.COM
Chrome Remote Desktop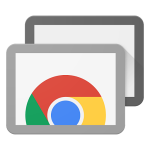 This extension for Google Chrome can go beyond the web browser to share anything on a computer screen with someone else. Chrome Remote Desktop gives one user full control over the other computer for an experience almost like sitting in front of your mom's  machine.
CHROME REMOTE DESKTOP
TeamViewer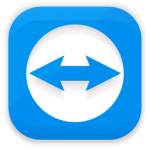 Businesses use the professional TeamViewer tool, but it's simple enough for anyone to use. And for personal,  use—like helping out Dad with computer problems, it's also free. It allows full control of the remote system
TEAMVIEWER.US
Remember when installing any remote viewing tools to keep passwords safe and out of prying eyes. Other than its nice to visit Mom and Dad for a few hours and fix their computer, a remote solution can come in handy when time is short or distance is long.
Thank you for reading my blog,
Joe