This post is just a friendly reminder to update your IOS devices. As soon as your  done reading this, grab all of your iPhones and iPads and run the 10.3.3 update.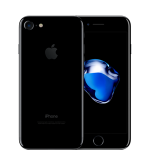 Apple has recently discovered a vulnerability in the WiFi chip that could allow an attacker within proximity of your phone to run unsigned code and gain unauthorized access to your device.
Just think of the hacking possibilities as you order your morning coffee at Starbucks, or while you walk the boardwalk this summer enjoying the beach. This new vulnerability will be exploited in public spaces where a large pool of targets are in range of the attacker.
How to update and prevent the vulnerability?
If you have never applied an update to your iPhone it's easy and painless.
From the home menu click the settings icon.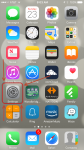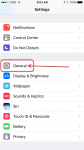 Once in settings scroll down and find the general button click it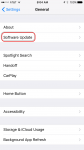 Next, from the general screen click Software update.
The phone will now check for which updates are available and you can begin the install.  Depending on how far back your phone is and which model you have it can take anywhere from 10 minutes to 30 or more to complete. It's best to have your phone plugged in during the upgrade process or make sure your batter is at least 50% charged. In some instances you may have to remove some files to free enough space to allow the update to take place.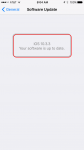 Once you are done, this message will be displayed
This update effects iPhone 5 and newer and 4th generation iPad and newer.
Remember you should always keep your devices up to date, not just your phones but any Internet connected devices.
It wouldn't be pleasant if a hacker took control of your internet connected refrigerator, smart tv or home automation system.
Thank you for reading my blog,
Joe