This post is just a friendly reminder to update your IOS devices. As soon as your  done reading this, grab all of your iPhones and iPads and run the 10.3.3 update.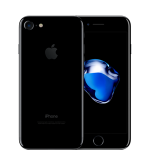 Apple has recently discovered a vulnerability in the WiFi chip that could allow an attacker within proximity of your phone to run unsigned code and gain unauthorized access to your device.
Just think of the hacking possibilities as you order your morning coffee at Starbucks, or while you walk the boardwalk this summer enjoying the beach. This new vulnerability will be exploited in public spaces where a large pool of targets are in range of the attacker.
How to update and prevent the vulnerability?
Continue reading "Update your iPhone & iPad NOW 10.3.3 – New WiFi Vulnerability"