Thank you to all the men and women that have given the ultimate sacrifice to keep our country safe. It it wasn't for you we probably wouldn't be here today and enjoy life in a safe peaceful country.
A few random facts about Memorial Day you may not have know.
When did we start celebrating Memorial Day?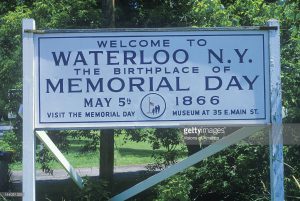 It is unclear where and when this tradition started, many different communities around the county may have began their own independent gatherings. However, in 1966 the federal government declared Waterloo, New York the official birthplace of Memorial Day!. This community first celebrated their version of Memorial day on May 5th 1866. Business closed and residents decorated the graves of soldiers with flowers and flags. Continue reading "Happy Memorial Day! A Few Random Facts."