I am knee deep in  an upgrade from Exchange 2010 to Exchange 2016 in the office. There have been many challenges that I will be addressing in another post, however I thought this one regarding iOS 11 to be important enough to write about it today.
Cannot Send Mail. The message was rejected by the server.
I have one user on the network that is receiving this message when they attempt to forward or reply to th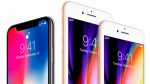 eir mail on my exchange server. When composing a new message the mail is delivered as expected. The fact that this is a new server and the user was migrated just days before led me to believe the issue was on my end.
Failed Fixes:
Restart IIS with an IISRESET command
Remove the email profile from the iPhone and recreate it
Restart the entire exchange server
Review the log files for any clues.
None of the above was able to fix her issue. Further more, my own iPhone was on iOS 11 and at least a dozen other users had upgraded and their devices were working properly.
I was about to give up when I stumbled across this article today from Apple
The simple fix was to upgrade to iOS 11.0.1, which we did and it rectified the situation.
My only question to Apple is. Who runs your QA?? Didn't you test for this?
In my next post regarding Exchange 2016 I am going to include all the speed bumps that I ran into and what the remedy was to past them. Maybe these posts will show up in a Google search somewhere. I am a firm believe that any computer issue has occurred somewhere else on this rock and someone somewhere has already posted a fix for it.
Need accessories for your iPhone 8 (or any iphone)? Amazon has some cool stuff on sale (CLICK HERE)
Thank you for reading my blog,
Joe