This credit card sized multi tool will surely satisfy your inner MacGyver and can really come in handy.
Features Include: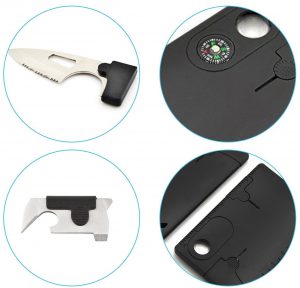 Serrated Knife
Bottle Opener
Slotted Screwdrivers
Compass & Magnifier
Tweezers, Toothpick, Ruler
Wrench and more!
Perfect gift for Fathers Day, or any occasion.
ONLY $10 AT AMAZON.   Over 70% off!