My oldest son drives a 2007 Honda Accord Coupe and like any 12 year old car the exterior is weathered and showing its age. The car isn't worth much however to a college student on a limited income its worth its weight in freedom.  Recently he began attempting to spruce up his ride and one area that needed attention was the wheels. The stock Honda rims were showing signs of corrosion and just looking bad.
He decided that paining the rims black would bring new life into them and at the same time make the ride more suitable for his age group. The goal here was NOT to make the rims perfect, but mainly to hide the corrosion and improve the look of the car on a college kids budget. (Under $100)
I would say they would have to pass the 10ft test. Do they look good from 10 feet away? Yes? Great you did a good job. Let's get started.
TOOLS YOU NEED (Hopefully You have some of this)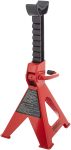 A nice set of jack stands $26.00 at Amazon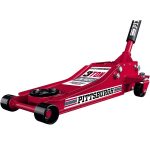 A decent floor jack $140 at Amazon  Could be found cheaper at Harbor Freight Tools!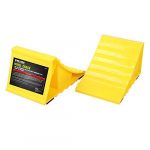 Wheel chock or something to put behind the wheels $17.00 at Amazon
Continue reading "How To Paint Old Stock Honda Accord Rims – Cheap & Easy"