If you read this blog on a regular basis you would already know I enjoy re-purposing broken electronics into new useful gear. I had an old Wii remote sitting around that was broken and it was calling out flashlight to me. I figured I would give it a shot.
My self imposed requirements called for using one of the original buttons to turn on the light, and I also had to reuse the original battery holder.
Tools you can use: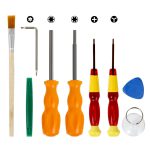 Triwing Screwdriver – Nintendo likes to use "special" screws across all their equipment. The Wii is no different and requires a Triwing screwdriver to open the Wii remote. This kit is $11.99 and covers them all!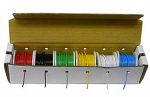 About 12″ of wire the lighter the gauge the better. This 22 gauge wire collection would be a great addition to your tool box. $20.00 at Amazon Continue reading "Fun Project – Nintendo Wii Remote Flashlight"