My blog has mainly focused on computers, networking, electronics and an occasional "How To" small project. Today we are going to work on something a bit larger. Every Spring I dismantle my outside central air conditioner condenser units and give the condenser coils a good cleaning. This will help keep the unit running as efficient as possible keeping my house ice cold during the summer months. Also reducing wear and tear on the unit as well as lower my electrical cost too.
Tools you can use:
I completed the entire job with just a few basic tools.

A can of coil cleaner  Nu-Calgon 4171-75 $14.12 at Amazon
I used this specific coil cleaner on my units and it works as designed. The thick foam lifted the dirt and grime for easy removal. The label said its a "self-rinsing" formula using the coils own condensation to wash away the dirt. I still used my hose to wash away the grime. One can was NOT enough for my 2 units.
---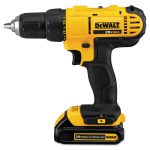 A good cordless drill similar to this one from DeWalt
Any cordless drill with a decent amount of torque will do just fine.
---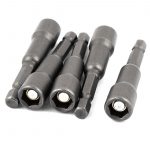 Magnetic socket nut driver, I used a 5/16″ driver like this
The screws on my unit had a 5/16″ head and using the cordless drill saved me a ton of time. You can use a hand driver or a flat edge regular screwdriver as well. The screws on your unit may vary so take a look before you buy any new tools.
---
Time to get started Continue reading "Weekend Project – Clean You Central Air Conditioner Condenser Coils"