If you have been mandated by the government to work from home due to the Covid-19 outbreak and would like to be a bit more productive, it may be time to look in the basement or attic for that old monitor you just couldn't throw away. I personally find it way more productive to work on two or more displays at a time and hopefully you will too.
The portable usb monitor
The simplest way to add an additional screen to your laptop or desktop computer is to plug in a USB portable display. This type of display is easy to install, easy to move from computer to computer, easy to travel with and reasonably priced.
My personal favorite is the ASUS MB169B+ 15.6″ display.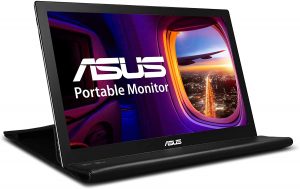 This display is simple to install, powered by the USB port so there is no power brick to worry about and is super light weight and is about as thick as a pencil. Best part its under $200 at Amazon
The only problem is at the time I wrote this post they were in and out of stock and difficult to find, and if you could find one in stock shipping lead times were over 10 business days.
Recycle the monitor you have
If you don't want to go out and purchase a second display for you laptop or computer you may be able to simply recycle what you have on hand. The tricky part is making sure you have the correct cables and adapters to connect the monitor to your laptop or workstation.
VGA MONITORS
The oldest of displays would be VGA. The VGA (Video Graphics Array) standard was born in 1987 and was the primary video port on many computers and laptops for 20 years.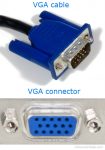 The port is 15 pins and is usually blue in color. This is a very common connector and most laptops up until a few years ago still had support for VGA displays
DVI MONITORS (DIGITAL – HDMI / D-Port)
As resolutions went higher and higher and we entered the High Definition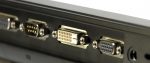 days the displays began shipping with digital connectors called DVI.
DVI is pretty much the standard today among monitors. The DVI signal is compatible with HDMI and D-Port however HDMI can also carry audio!
How do I convert my monitor from X to Y?
By now you have rummaged the basement and found an old display but your not sure how to add it to your laptop. What connectors do you need?
LAPTOP HAS AN HDMI OUTPUT
Connect it to an old VGA monitor :

HDMI to VGA, Gold-Plated HDMI to VGA Adapter (Male to Female)
$9.00 at Amazon


Connect it to a DVI monitor:

DVI-D to HDMI Cable
$11.00 at Amazon

Connect it to a monitor that support D-Port:

Display Port to HDMI Cable
$12.99 at Amazon

You get the idea, DVI, HDMI and D-Port are all pretty much interchangeable with the correct adapter cable. Just take note HDMI and D-Port come in smaller versions too! Click on the images for more information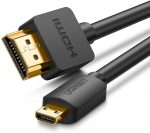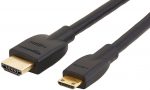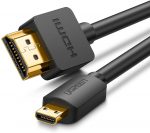 Now you have no excuse, get that old monitor out look at the connection and order the correct adapter to add that second or even third screen to your work at home setup.
Thank you for reading my blog,
Joe