Its not even Halloween yet and I'm writing a post about what toys are going to be hot for Christmas! For my readers that have children we have all been there, done that in previous years. Running out to the Target or Toys 'R' Us only to find the last Tickle Me Elmo is gone. Thinking we are a creative bunch we begin surfing Ebay and Craig's list only to find the toy we want is commanding a $200 premium over list price!
I urge you to get out this weekend, or stay in and let you mouse do the shopping and pickup these hot toys before its too late. I have done some research and have made my best guesses as to what toys they want. Also I will give my best guess if there is going to be a supply issue.
Hot toys for teens
Since I love electronics, lets start there!
Nintendo Switch – $299.99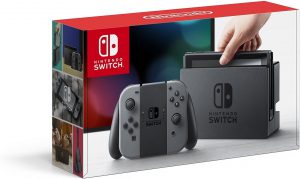 Switch is the latest in Nintendo's long line of video game consoles. You can play at home on the big screen or take the device portable on the go!
Hot Factor – 8 out of 10 : Switch has been on the market for a number of months now and has been well received by the video game community. If you ask me its "evolutionary" NOT "revolutionary" and is just the next incarnation of the Wii.
Stock – I estimate stock will be available and this will NOT sell out
$299.99 at Amazon w/ prime shipping!
SoundMoovz – Cra-Z-Art – $59.99