Cleaning out the basement yet again I stumbled on an old 20″ iMac. By today's standards this thing is a huge piece of junk. 250GB hard drive, 1GB RAM, Core 2 processor. At 11 years old its better suited as a boat anchor then a functional computer.  However the standard equipment iMac Keyboard does function as a blue tooth keyboard and can be used with other devices.
I happen to like the iMac keyboard, it feels a little small at first, however once you get accustomed to the feel it makes a great companion to any device.
The keyboard is relatively easy to pair to your device if you follow these simple steps.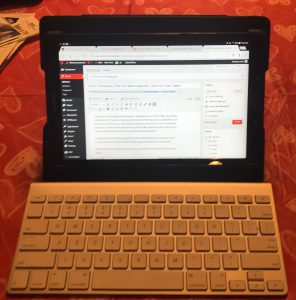 How to pair an iMac Keyboard
Continue reading "Don't Throwaway That Old iMac Keyboard – Use It On Your Tablet"