Sorry, It's been about two weeks since I released a post. I have been working on another project that has occupied most of my free time, yet another website. Details to follow!
As some of you know I am heavily involved in youth hockey since both my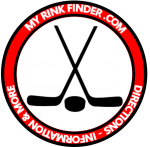 children are on multiple teams. As manager of the teams each week I am responsible for sending out information regarding our upcoming games to the players and parents to insure they arrive to the rinks on time. In my emails I include all the pertinent information, game time, rink address & location, driving directions and info regarding the rink conditions. Some details you normally wouldn't find on the internet.
Is the rink old? How cold is it inside? Is it an outdoor rink? Hows the snack bar? You get the idea. Continue reading "Summer Time Project – MyRinkFinder.com"