I may just letting my misguided anger write this post. Let me first say I am a HUGE fan of Amazon and have spent over $6,500 on "stuff" in the last year. In the Amazon balance sheet that's like finding a penny on the floor for you and I, however to me $6k is a good chunk of change.
How often does the giant make mistakes? And what recourse do we have as consumers? The simple answer is don't shop at Amazon, but I would expect that to be hard to do. Even my parents who are terrified of someone getting their credit card number online shop Amazon.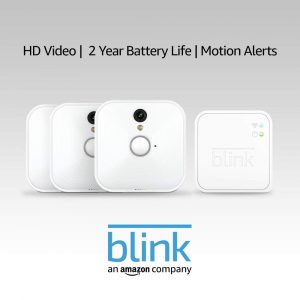 What happened?
The beast know as Amazon loves to promise insanely fast shipping times. If anyone is going to invent a Star Trek like transporter its going to be Amazon. Recently I purchased a Blink camera system which was expected to arrive the next day. Great! I didn't need it for two days, but early is good.
On the day of arrival everything was going great:
2:13 AM – Package arrived at carrier facility
8:08 AM – Out for delivery
Then pooof a delay was posted
4:14pm – A carrier delay has occurred
Ok, what does that mean? Did the truck break down? Did the driver get sick? Maybe a flat tire? Who knows, the good news was that Amazon said they were going to get my shipment back on track and have it delivered tomorrow.
Wait, I just checked in with the tracking before I went to bed and a new message appeared.
11:28 PM – Lost by carrier – undeliverables

Wow, another vague message. Was it stolen off the truck? Did it ever make it on the truck? Continue reading "Who Holds Amazon Accountable For Screw-ups?"