On a recent trip to Rehoboth Beach Delaware, I discovered this very cool retro shop called Gidget's Gadgets. The store is jammed packed with retro goodies that will bring your inner child bubbling to the surface. In addition to the retro, funny and gag gifts they also specialize in vinyl records.
In the last decade we have seen vinyl records making a huge comeback with some artists releasing new albums on vinyl. I grew up at the tail end of the vinyl craze and was more of a tape / CD collector when I was younger. I do have to agree that there is something special about the pops and clicks and the warm sound a record can produce.
So what can you buy at Gidget's Gadgets?
Toys, Games & Gag Gifts: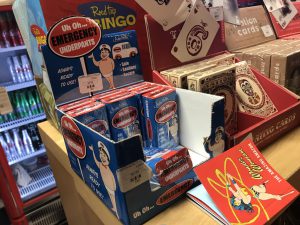 When you first enter the store you are greeted by tons of toys, games and gag gifts. Everything from the original Rubik's Cube to one of my favorites Silly Putty. One item of interest is pictured to the left, a box of emergency underpants. I guess you never know when you are going to need them. Packaged in a small band aid sized box ready to go when you are.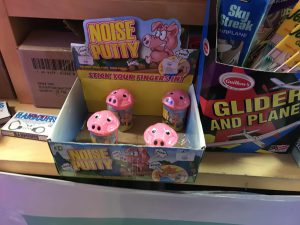 Also, equally as fun and entertaining to your inner child, this "Noise Putty" satisfy your pull my finger fetish with this devilish putty. Just plunge your fingers in and go to town!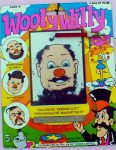 Don't forget Wooly Willy! I remember having hours of ferric fun with Willy's magnetic personality. I'm not sure how entertaining this would be to kids of today. (it doesn't take batteries) In a simpler time this was great!
Records, Records, Records!
After getting through the games, toys and food and move your way into the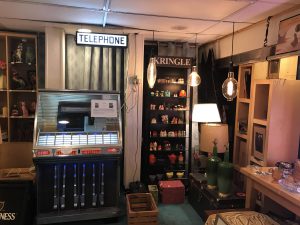 rear of the store, there are tons of vinyl records. I have seen some shops with larger collections, however Gidget's Gadgets has to have one of the larger ones around. Most of the vinyl is gently used, and there are some new selections in the collection as well. There is even a small antique section in the rear with old furniture, a neon coke sign, jukebox and even a classic Mickey Mouse phone.
Final Thoughts!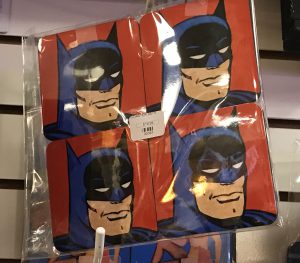 Gidget's Gadgets has a great selection of fun stuff and is worth a drop in if you are heading to Rehoboth beach this summer. From classic candy cigarettes, to super hero memorabilia. Comic books to vinyl records they have a huge selection packed into a tiny shop of the strip. I know much of these goodies can be sourced on Amazon, but there is still something to be said about stopping in a small business and picking up a one of a kind item while at the beach!
Don't live near Rehoboth Delaware? Amazon has a few of the retro items I saw at this shop.
Thank you for reading my blog,
Joe