Wolfpack 2nd Annual Mini Golf Fundraiser
Saturday August 18th, 2018
Begins at 10:00 AM
Woodbridge Community Center
600 Main Street
Woodbridge, NJ 07095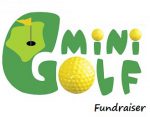 This year Woodbridge Wolfpack will be hosting its second annual mini golf fundraiser on August 18th beginning at 10:00am. The golf course is located in the rear of the complex behind the ice skating rink.
Golfers will participate in a round of golf and all golfers are invited to stay for our barbecue afterwards. Food and non-alcoholic beverages are included in your registration fee.
SPONSORS NEEDED!
Single Hole Sponsorship – $250
Sponsor a single hole for the golf outing. Your company name will appear on a hole for the day.
Double Hole Sponsorship – $400
Sponsor two holes for the golf outing. Your company name will appear on two holes through the course.
Outing GOLD Sponsorship – $500
Your company name will appear on signage welcoming golfers to the outing. Plus it will also be displayed throughout the course

Just want to play golf and enjoy the BBQ

Golf and BBQ (Single Player) – $30.00
This is for individuals who are interested in golfing and enjoying our BBQ following your round of golf.
Golf and BBQ (Foursome) – $100.00
This is for groups of four golfers and our BBQ is included afterwards.
FOR MORE INFORMATION Please contact:
Coach Charlie Crispino – goal6009@gmail.com
or
Team Manager Joe Oliveri – joe@joeoliveri.com
if you are interested in sponsoring this event!
Proceeds will DIRECTLY BENEFIT the teams to help cover tournament travel costs and other expenses.
If you are unable to sponsor or attend the event, please post links on social media and invite your friends and family!
Thank you for reading my blog,
Joe