Technology changes so fast, and we all want the latest gadget, but what is the cost of consuming so much? Big business wants us to keep buying devices, even if the old ones are still good. We wind up with millions of abandoned iPhones, Androids and tablets. Some are recycled responsibly while tens of thousands are just tossed in the trash or the back of your desk draw never to be seen again.   Here is a super simple way to recycle your old iPhone into a great retro looking desk clock.
Recycle Your iPhone into a clock – WHAT YOU NEED
I needed a stand for my clock and since my objective was to keep this project as simple and low cost as possible. I started with two 3×5 acrylic photo frames.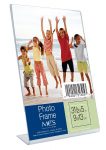 3×5 acrylic frame. Very low cost, about $5.00 at Amazon
You will also need 8 flat rare earth magnets (Neodymium) The stronger the magnets the better. Keep them small and flat, the actual shape round or square does not matter. $14.00 at Amazon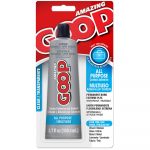 A little glue to hold it all together. I tend to like GOOP, but any strong adhesive should do. Goop at Amazon $ 11.00
The last two items you probably have around the house.
A colored spay paint for tinting the acrylic frames, I used black.
Some type of counter weight for the back of the stand to give it stability, I used a pair of hard drive spindle motors.
Putting it together