Recently a colleague at my day job fell for a scam email that appeared to be from PayPal. She clicked and entered all the info they requested and at the very end realized she had been taken for a ride. This post will cover some of the things you can look for to help identify a scam "phishing email" .Many of you are able to identify a phishing email in seconds, but if I can help one person identify a scam its worth the effort to write this post.
1. English as a second language
A good portion of attacks originate in non-English speaking countries. The hackers generate a phishing email that may be grammatically correct in their language, however when translated using google translate some of the message is lost in translation.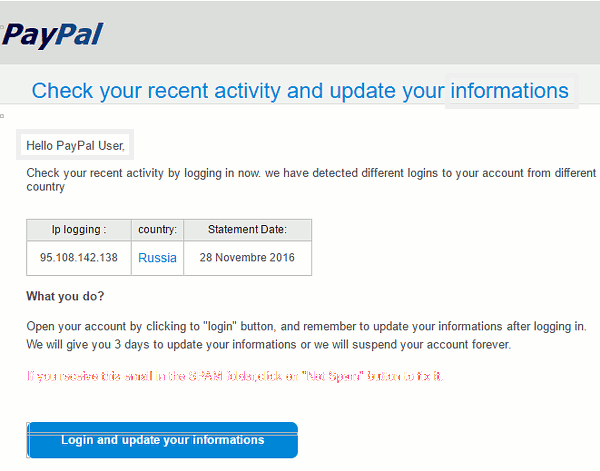 Continue reading "6 Simple tips to AVOID email phishing scams!"