In the United States the cable companies have close to a monopoly on the market. There is very little choice in which provider you can select and there is not much flexibility in the packages and equipment offered.
In recent years there has been a lot of talk about cutting the cord and tossing the cable company, but its harder than you may think. You could simply use OTA (over the air) antenna to receive the major broadcast networks, that's providing you can still receive the digital signal. Maybe sign up for Netflix, Hulu, Amazon, Sling TV, HBO GO, search the web for On Demand,  ETC. There are many digital providers to choose from but most don't provide the full cable experience and offer every channel you may want to watch.
How can we reduce our cable bill while still maintaining the package of channels that we want to enjoy? EASY! Give all their equipment back! Don't rent their DVR's or cable boxes. If you currently have four TV's and your providers equipment you are most likely paying over $40 per month for equipment rental, close to $500 a year. What if you could reduce that rental cost to $5 or $10 per month and a few one time charges to purchase your own equipment that you would OWN!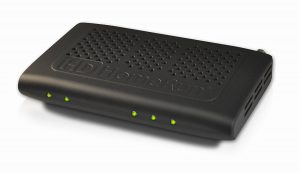 This little box called the HD Home Run (HDHR) Prime was one of the best investments I have made to reduce my cable TV costs without loosing programing. Continue reading "How To Partially Cut The Cord With HDHR by Silicon Dust (Part 1 of 2)"