In my previous post  "How To Partially Cut The Cord Part 1″ I explained the ease of reducing your cable bill by purchasing an HD Home Run from Silicon Dust. I have been a huge fan of their tuners for the last 10 years and in this post I'm going to give you an idea of how my setup works.
I am a Verizon Fios customer and subscribe to one of their silver packages. I have two HD Home Runs. The first is a dual tuner HDHR Connect $93.00 at Amazon and the second is an HDHR Prime $119 at Amazon.
TUNE IN – My tuners: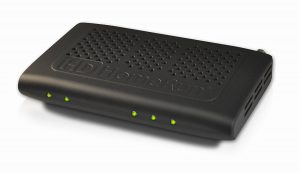 The HDHR Connect will allow you to tune 2 channels of unencrypted QAM or over the air digital TV. I am lucky since FIOS has all OTA channels in clear QAM on their line. The HDHR Prime has a Verizon supplied cable card (mcard) installed for $5.00/per month and can tune 3 channels of encrypted signals. This gives me a total of 5 tuners to play with.
WATCHING TV – Live:
Once the HDHR tuners are setup on your home network, you can easily stream HD content to a ton of devices. I have tested mine with a Windows 7 & Windows 10 pc, Android tablet, XBOX One, Amazon Fire Stick, and a Raspberry Pi 3 running Kodi. All are able to keep up with HD content over my wireless N network. Continue reading "How To Partially Cut The Cord With HDHR by Silicon Dust (Part 2 of 2)"